Course Description:
The majority of seeds are nutrient imbalanced right from the start. The course discusses how we can restore the balance in seeds and young seedlings using a combination of seed applied nutrition, biostimulants, and crop protection – to ultimately set the plant up with the foundation it needs to maximize its genetic potential.
Upon successfully completing this course, you will be able to share with your customers:
How we can restore the nutritional balance in seeds.
Importance of zinc and phosphorus in seed nutrition.
Importance of manganese, boron and nickel in seed nutrition.
What a low molecular weight organic acid is and how they can enhance seed nutrition, rooting, and stress response.
Use of plant extracts in seed nutrition.
Synergies between seed applied biostimulants and nutrition.
Key benefits of using seed applied nutrition.
how to select the correct seed nutrient product when using inoculants.
Importance of Chemtrition and the synergistic effect that combining seed nutrition and crop protection has on plant health and yield.
Course Details:
Time: 1 hr 40 minutes total
Quiz: 21 Questions
CEU Credits: 1 Nutrient Management
CCA – CEU Credits will be submitted to the CCA board on your behalf by ATP at the end of every month. If you would like to receive credits, please ensure you have entered your CCA number in your ATP Academy profile. If you have any questions about how to get your CCA – CEU credits please contact Melissa Matias @ [email protected].
Course Instructor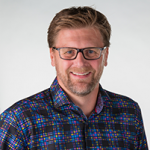 Dan Owen, Director of Agronomy and Market Development, ATP
Originally from England, Dan Owen earned his bachelor's degree in agriculture from Harper Adams University College. He then took a position as an agronomist for a grain merchant and agricultural retailer in the East of England. Over those 12 years as an agronomist he continually advised on all aspects of intensive crop production from small grains to high-value vegetable crops.

In 2010, Dan made the move to Canadian agriculture taking on the role of Agronomy Manger for an independent retailer based in northeast Saskatchewan. This role allowed Dan to gain a hands on knowledge of Canadian agricultural production systems. During his time in this role, he was recognized by the Canadian Association of Agri Retailers (CAAR) with the Agronomist of the Year Award at their 2013 annual conference. Dan currently holds the position of Director of Market Development and Agronomic Services with ATP Nutrition.